Wife & Mother - Diane
Hi, my name is Diane. I am Bruce's wife and themother of these children. It has been a challenge and a blessing raising a large family. I am thankful to God for the many opportunities that we have had to share our "Spin-tacular Basketball Show", for it is nice getting to travel with my family... challenging... but nice! One of my favorite Bible verses is: Proverbs 3:5-6, "Trust in the Lord with all your heart and lean not on your own understanding, in all your ways acknowledge Him and He will make your paths straight." When things don't go like I plan, this verse gives me strength and hope that God will work out the details!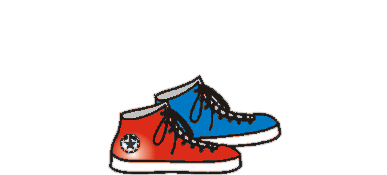 Caleb
My name is Caleb Crevier. I am 24 years old, and a graduate from South Dakota State University (SDSU). Some of my favorite things to do are, water skiing, listening to music, gymnastics, basketball, working out, and hanging out with friends. I really enjoy doing this basketball show for it gives me the opportunity to meet a lot of people. As you can see, I have been doing this a long time-Here is an article of Jacob and me when I was 2 & Jake was 4. The other picture is me helping my nephew, Elliot spin a ball at a show. One of my favorite Bible verses is Josh. 1:8, it says, "Do not let this book of the Law depart from your mouth, but meditate on it day and night so that you may be careful to do everything written in it; then your way will be prosperous and successful."
Jacob
Hi, my name is Jacob Crevier. I am 25 years old. In June of 2008 I married Alicia Clark. When When I am not traveling with my family, I work for AJ's Automotive in Canton, South Dakota doing autobody restoration and classic car repair. I also started my own jewelry business, Crevier Jewelry, LLC. I make high end, custom jewelry and do jewelry design and repair. Alicia and I have two beautiful children, Elliot and Nadia. Elliot is 2 1/2 and Nadia was born in May 2013. God has blessed me with a great family and career.
Isaiah
Hey, my name is Isaiah Crevier, I am 22 years old, and am a recent graduate from South Dakota State University, home of the Jackrabbits. My major was Biology with a minor in Chemistry. For three years, I had the wonderful opportunity being apart of the TRiO program on campus as an SI Leader for Chemistry. I was also member of the Phi Kappa Phi Honor Society, and was an officer in the Golden Key International Honour Society. I have been accepted to attend Northwestern Health Sciences University in Minneapolis, MN, and will pursue a Doctorate in Chiropractic. Traveling has been a wonderful experience for me, especially the opportunity to travel with my family. My interests include watching and playing all sports, basketball being my favorite of course, and playing and listening to music of many genres. I am looking forward to what God has in store for my future, both with school and traveling.

Katie
Hello, My name is Katie Crevier. I am 20 I will be a junior at South Dakota State University. I am pursuing a degree in exercise science. I am continually intrigued by athletics and fitness, and hope to apply the knowledge I learn from this program. I became involved in the Miss SDSU 2013 pageant and by the grace of God was able to receive 2nd place and Miss Congeniality there. Because of my position there I am able to compete for the Miss South Dakota 2013. I am excited for this opportunity and I am thrilled to see what plans God has for me in my future. I hope to encourage and motivate those around me to make the right choices and to live a life being the best they can be in everything they do. In my spare time I like to play basketball and all other sports, water skiiing, reading books and I also workout in my spare time.



Josiah
Hi, my name is Josiah. I am seventeen years old. I began learning to do shows at a young age. When I was only four years old, I leaned to ride a unicycle, and at nine I was able to spin a basketball on my finger. Now by God's grace I have the opportunity of traveling with my family all over the world sharing my talents and abilities with other people. The picture to the left is when I was speaking at a school assembly, and the picture below, is me riding a double wheel unicycle. Things I enjoy are hanging out with my family, doing shows, meeting new people, water skiing, and playing sports with family and friends when I can, and reading my bible. I recently started leaning how to play the guitar, and I play a little piano. Christmas at our house is a blast. Hope you have a great day, and maybe I can meet you at one of our shows!


Hollie
Hi, my name is Hollie Crevier. I am 15 years old. I am a freshman in high school. I have always enjoyed being creative in different areas in my life. I like to cook and often make meals for the whole family. Another hobby of mine is crocheting and knitting. I have made many different animals, hats, scarves, flowers, hair clips, and many other items for family and friends. Last summer we went to London and did shows during the Olympics. In the first picture to the right, we saw this statue of John Wesley, the Christian reformer, and he had his finger up, so Josiah and I taught him how to spin a basketball! The next picture was when I was with some friends in Tennessee.



Ben
Hi my name is Ben. I am 13 years old and we get to travel alot as a family. When we are on the road, it is fun getting to meet new people, but I also like it when we get to go home. I love playing sports like basketball, and playing catch with the football and baseball. Here I am in Minnesota at a show riding seat-less Unicycle called the "Ultimate Wheel" while juggling 3 clubs. It is difficult to ride, but fun! God bless you.


Micah
Hi, my name is Micah. I am 11 years old, and here is a picture of me spinning 3 basketballs at a halftime show when I was 4! Traveling around with my family is a blast, and I enjoy getting to meet people. I also love learning different skills like riding a unicycle or juggling, or spinning a basketball. One of my favorite things to do is read. I read a lot of books, and some books I have read four or five times. I hope you have a nice day.


Zach
Hi, my name is Zach. I am 9 Years old, and it fun learning how to spin a basketball and ride unicycles. Here I am doing a pinwheel with Micah, riding a unicycle made with a roller blade wheel.


Nathan
Hi my name is Nathan. I am 6 years old and I just learned how to ride a 5 foot tall uncycle.



Tori & Tess
Tori & Tessa are 4 years old now, and they are a fun bunch! Here they are practicing their unicycles. They can both now ride!